Arsenal midfielder Granit Xhaka has said that the supporters should show more patience towards manager Unai Emery as he aims to transform the club into a potent force in the Premier League. The north London side have been far off from challenging for the title this season but they have a good chance of finishing in the top four with the current run of form.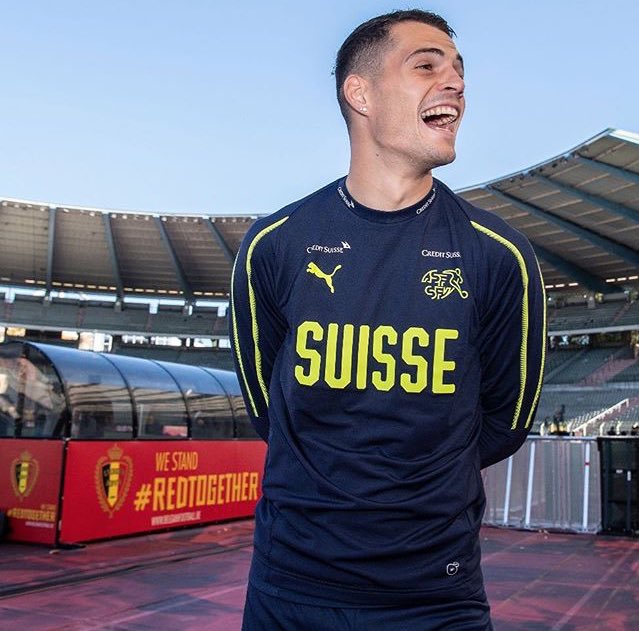 In a report covered by ESPN FC, Xhaka said that both Emery and the players are going through an adaptation period with each other and the fans should keep more patience before the team can deliver trophy success, he said: "Of course we need patience. It's not so easy for him as well. He needs time. He needs to learn better and better and better. But I think we work very well with him and all the players are happy."
Meanwhile, the Switzerland international was pleased with the recent return of Mesut Ozil onto the pitch after previously going through a period where he was left out of match day squads with either injury or tactical reasons, he added: "We are happy he is back. You can see when he is on the pitch he can help us a lot."
Arsenal are currently occupying the fourth position on the table but they have no means to relax with Manchester United and Chelsea behind them with a one and three-point deficit respectively. Moreover, the latter of those teams have an additional game to play and the decider for the final Champions League spot could even come to goal difference.
Emery's side are presently on a run of three successive league victories and they will be hoping to preserve the streak when they face arch-rivals Tottenham Hotspur on the road this weekend. Spurs have recently dominated the home meetings against the Gunners but the upcoming game could be evened with their poor form of late. Mauricio Pochettino's team have suffered back-to-back league defeats which see them just four points ahead of the Gunners.